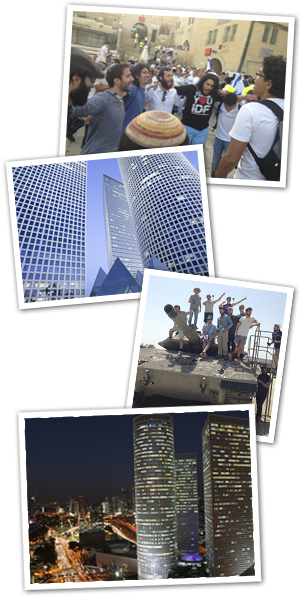 Explore the modern State of Israel in the 21st century! See how this start-up nation came into being from historical battle sites to the Israeli space program and from life on the kibbutz to the world's most advanced water purification systems. Some of the themes integral to Modern Israel Tours include Zionism, military history, current events, as well as Israeli breakthroughs in science, technology, agriculture, and irrigation. If you want Israel today, this tour is for you!
Modern Israel Tours includes: 
Life on a Kibbutz
Abandoned Jordanian and Syrian army outposts
The Weizmann Institute of Science
Wine culture in Israel
Meet Israeli soldiers on an army base
And much more!!