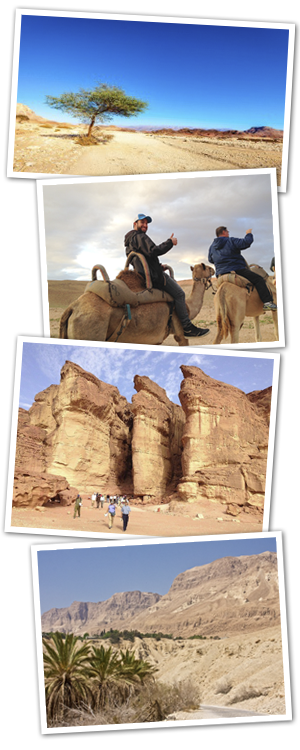 Embark on safari as we head south. From Be'er Sheva, we journey into the heart of the desert as make our way down to the southern port city of Eilat. Ride camels, experience life in the Bedouin tents, and explore the magnificent canyons of the Negev. Explore innovative Israeli agriculture in the desert Arava valley. Enjoy the beach as we dip into the Red Sea after crossing the desert!
Desert Safari Tours includes:
Jeep and ATV trails
Camel adventure rides
Bedouin tent experience
Israeli agriculture in the desert
Snorkeling and scuba diving in the Red Sea
And much more!!