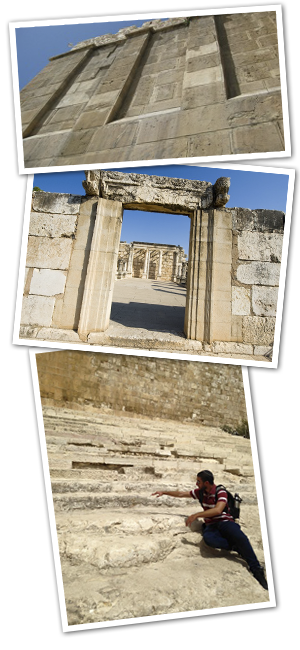 Dig into the past in Israel's hundreds of archaeological sites from prehistoric times until the modern era. Visit ancient Canaanite and Israelite cities brought back to life. Explore the mysterious world of Philistine towns, Greek and Roman ruins, as well as ancient synagogues, churches, and mosques right here in the cradle of civilization.
We will also participate in live digs and have a chance to uncover the next layer of stratigraphy of ancient Israel.
On Archaeological Tours, we will make the past come back to life!
Archaeological Tours includes:
Biblical towns
Ancient water systems
Mosaics and historical artwork
Roman ampitheatres and hippidromes
Restored synagogues, churches, and mosques from ancient times
Dig-for-a-Day